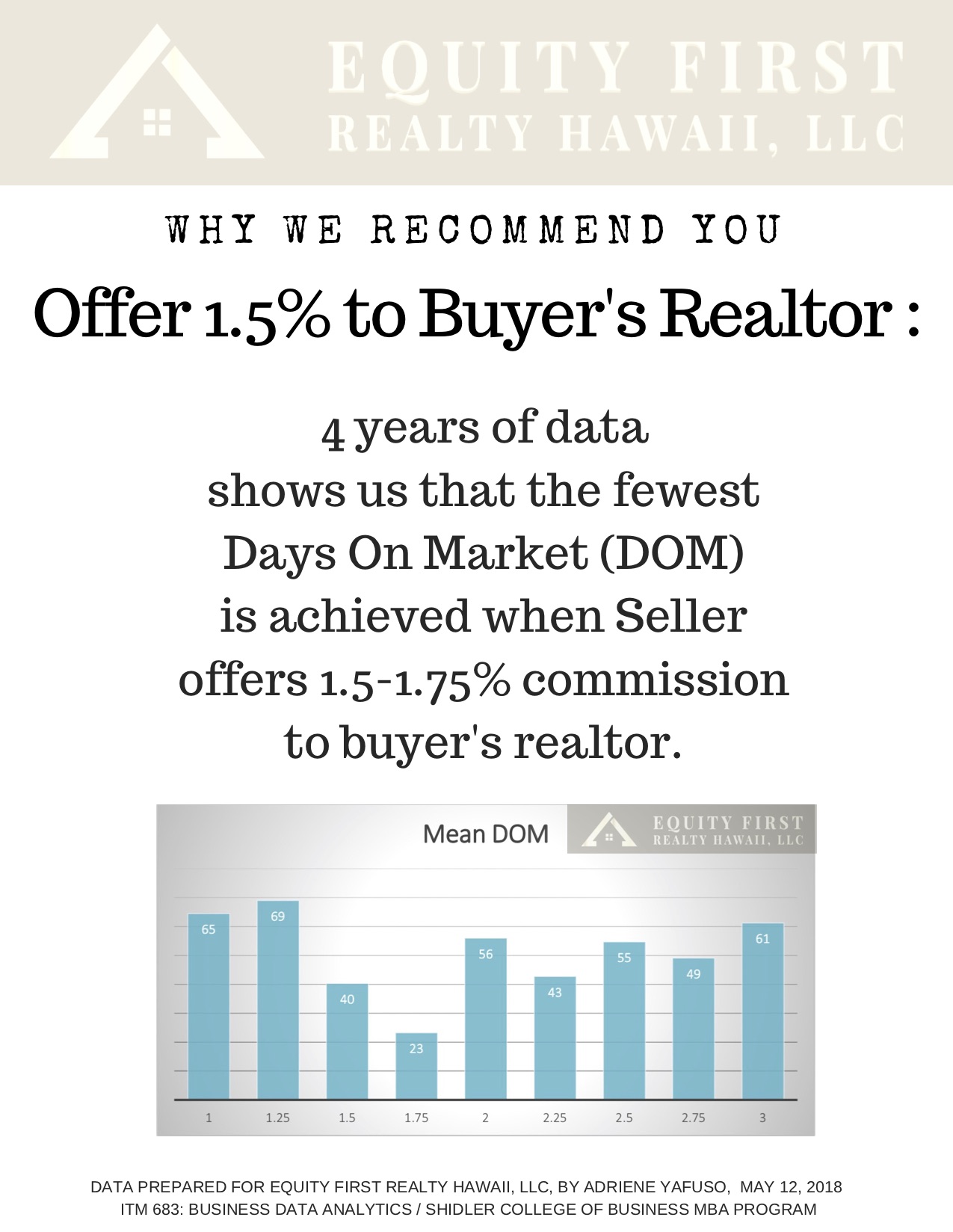 Founded in 2018, Equity First Realty Hawaii serves buyers and sellers of residential real estate throughout the Hawaiian Islands, offering HUGE DISCOUNTS on our commission structure.
Sellers save money with our listing service by offering no more than 1.5% to the opposing negotiating team representing the buyer in your transaction.
Owner Occupant Buyers receive up to 1% sales price as a rebate from us to you! That's right, we are sharing in the compensation offered by the seller that exceeds 1.5% commission.
We give our clients thousands of dollars with every transaction.
Equity First Realty Hawaii, LLC Realtors have many years of experience working in Hawaii's hot and cold real estate markets. With an office in Honolulu, HI, we offer specialized expertise for local families, civil servants, U.S. military service members and veterans, and investors.
We save every client thousands of dollars, every time.